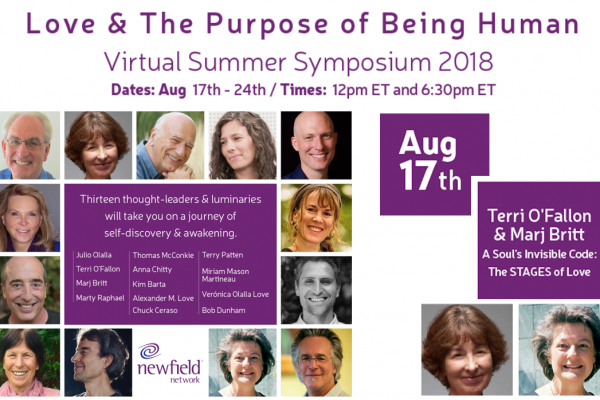 Newfield Network's 3rd Virtual Summer Symposium on 'LOVE & the Purpose of Being Human'
They have gathered 13 thought leaders, coaches, and luminaries to explore the topic of Love and Human Purposefulness. The diversity of perspectives and the wealth of wisdom contained in the minds and hearts of these presenters is sure to be extraordinary.
Marj Britt live presentation with Terri O'Fallon, PhD, co-creator of the developmental model STAGES and teacher of this model, will be on August 17th, 2018 at 3:30 pm PST. Their talk title is: "A Soul's Invisible Code: The STAGES of Love".
To learn more about each speaker and their presentations, and to register for the symposium, go to: https://newfield-learning-collective.teachable.com/p/symposium-love-purpose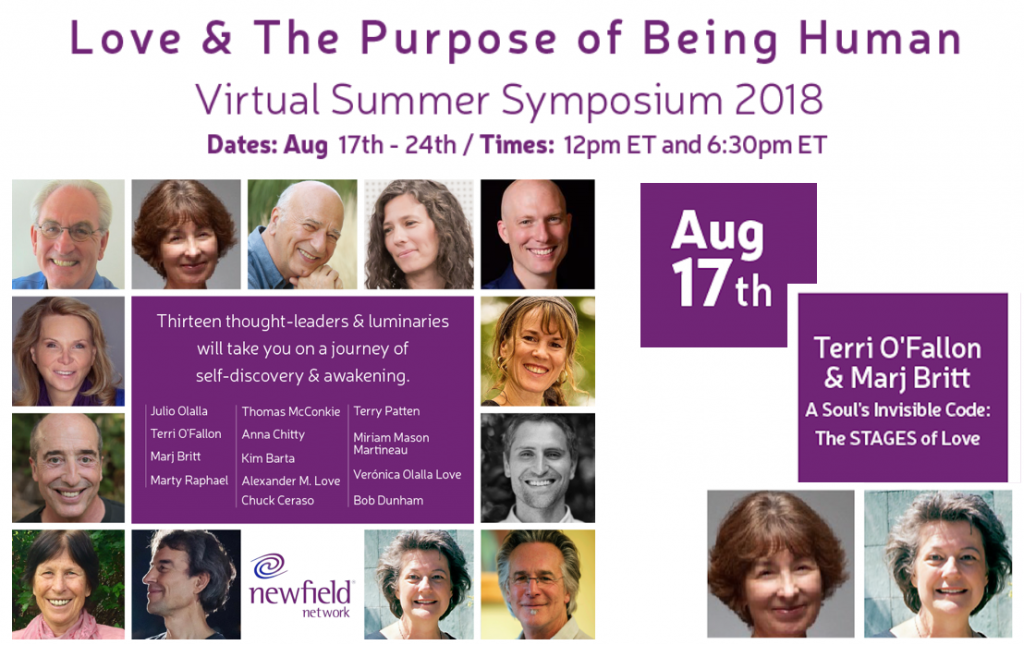 Comments