Your Life as a Sacred Love Story ~ Teleclass with Dr Marj Britt
From

10:00 am

to 11:30 am
---
2015-11-04 10:00
2015-11-04 11:30
America/Los_Angeles
Your Life as a Sacred Love Story ~ Teleclass with Dr Marj Britt
Your Life as a Sacred Love Story. Our three CALLS are on NOVEMBER 4, 11 & 18 at 10:00 am PST. Each worldwide call is one hour, including profound, deep and mystical teaching segments.  The one-hour call are followed with a 30 minute Q & A / Sharing. REGISTER by adding your email, name and location below and click "Subscribe".  Note: please do so even if you are already receiving our emails as it is a specific list for this course registration.  Register for "Your Life as a Sacred Love Story" * indicates required Email Address * First Name * Last Name * Location * Zip Code (US Only) Facebook ID (if different than name above) After you click "Subscribe", you will receive an email to confirm your registration. You need to click on it. After you do, you will then receive another email with the details information regarding the facebook group and more. Our Private Facebook group is available only for those who are registered. It is where you can post and share things that are emerging for you as a result of experiencing "Your Life as a Sacred Love Story".  Only registered participants can see the content of the shares of this group, allowing for privacy and depth. The 3 parts INTRODUCTORY COURSE will include GLIMPSES of what will emerge in the Deep-Dive Experiences of "YOUR LIFE AS A SACRED LOVE STORY" in 2016.  And, these are our COLLECTIVE TOP CHOICES for the GLIMPSES based on the survey results.  NOVEMBER 4, 10amPST #1       THE INVISIBLE AND TIMELESS DIMENSIONS OF YOUR SOUL: How your Soul gives you Glimpses of your Purpose and Destiny, guiding you, if you are open, to hearing It's Whispers. NOVEMBER 11, 10amPST   #2       THE MANIFESTATION STAGES IN THE REALMS OF TIME: Navigating the choices, the Light and the Shadow and the In-Between times; and Seeing the different stages in the exquisite Double Spiral of your life… through the eyes of Love.    It was 'neck and neck' to the finish line' for these two!  Amazing!  Exactly the same number of 'votes'…  A lot of passionate interest!  So, we'll weave them together! NOVEMBER 18, 10amPST #3       "YOU ARE THE LIGHT OF THE WORLD" Being the Living Flame of Love in all of the settings of your life, in time and Timelessness, FOREVER LOVE. Thank you for registering above. We are looking forward to having you joining us for the journey.  With deep Love & Gratitude. Did you miss the videos from Marj? You can still see them here: Comments
team@calledbylove.com
Your Life as a Sacred Love Story. Our three CALLS are on NOVEMBER 4, 11 & 18 at 10:00 am PST. Each worldwide call is one hour, including profound, deep and mystical teaching segments.  The one-hour call are followed with a 30 minute Q & A / Sharing. REGISTER by adding your email, name and location below and click "Subscribe".  Note: please do so even if you are already receiving our emails as it is a specific list for this course registration. 


After you click "Subscribe", you will receive an email to confirm your registration. You need to click on it. After you do, you will then receive another email with the details information regarding the facebook group and more.
Our Private Facebook group is available only for those who are registered. It is where you can post and share things that are emerging for you as a result of experiencing "Your Life as a Sacred Love Story".  Only registered participants can see the content of the shares of this group, allowing for privacy and depth.
The 3 parts INTRODUCTORY COURSE will include GLIMPSES of what will emerge in the Deep-Dive Experiences of "YOUR LIFE AS A SACRED LOVE STORY" in 2016.  And, these are our COLLECTIVE TOP CHOICES for the GLIMPSES based on the survey results. 

NOVEMBER 4, 10amPST #1       THE INVISIBLE AND TIMELESS DIMENSIONS OF YOUR SOUL: How your Soul gives you Glimpses of your Purpose and Destiny, guiding you, if you are open, to hearing It's Whispers.

NOVEMBER 11, 10amPST   #2       THE MANIFESTATION STAGES IN THE REALMS OF TIME: Navigating the choices, the Light and the Shadow and the In-Between times; and Seeing the different stages in the exquisite Double Spiral of your life… through the eyes of Love.    It was 'neck and neck' to the finish line' for these two!  Amazing!  Exactly the same number of 'votes'…  A lot of passionate interest!  So, we'll weave them together!

NOVEMBER 18, 10amPST #3       "YOU ARE THE LIGHT OF THE WORLD" Being the Living Flame of Love in all of the settings of your life, in time and Timelessness, FOREVER LOVE.

Thank you for registering above. We are looking forward to having you joining us for the journey.  With deep Love & Gratitude.
Did you miss the videos from Marj? You can still see them here: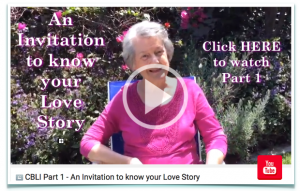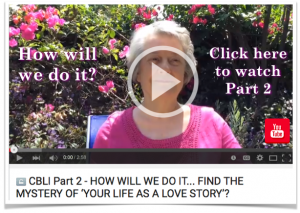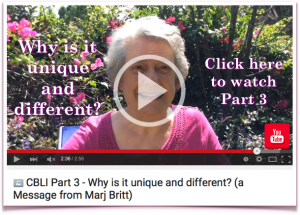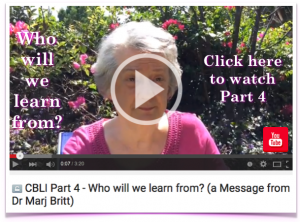 Comments